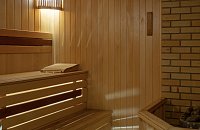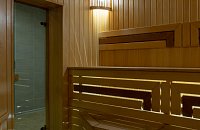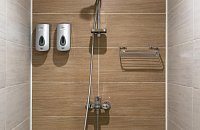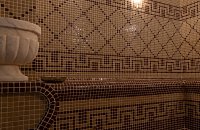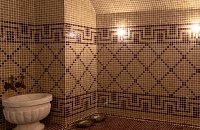 The Turkish hammam, equipped in our hotel and operating around the clock, will certainly interest fans of not only moderate, but also high temperatures.
There is also a Finnish sauna, which is decorated with high-quality aspen.
Thoroughly warmed up, you will experience incredible bliss, plunging into a pool filled with cool water. A modern water purification system allows you to give it crystal purity.
You will definitely have a desire to visit our wellness complex again. Do not deny yourself this desire: we will be glad to see you again and again!